1
Sisal carpet runners
Raw, rustic, strong - qualities Fraster sisal runners are well-known for.
Sisal is an agave that is cultivated in estates in East Africa
and it produces long strong fibres.
The fibres are processed to make a shiny yarn with highly superior light fastness.
Sisal is naturally antistatic and antibacterial.
It is pleasant in a locale because it absorbs and releases
moisture dependent on ambient conditions and it is easy to maintain.
Sisal contains natural substances that repel dust.
Fraster sisal runners are available in woven widths of
67 cm - 90 cm - 120 cm - 160 cm - 200 cm and must therefore
have end-borders or twist edging at both ends
Sisal carpet runners
Raw, rustic, strong - qualities Fraster sisal runners are well-known for.
Sisal is an agave that is cultivated in estates in East Africa
and it produces long strong fibres.
The fibres are processed to make a shiny yarn with highly superior light fastness.
Sisal is naturally antistatic and antibacterial.
It is pleasant in a locale because it absorbs and releases
moisture dependent on ambient conditions and it is easy to maintain.
Sisal contains natural substances that repel dust.
Fraster sisal runners are available in woven widths of
67 cm - 90 cm - 120 cm - 160 cm - 200 cm and must therefore
have end-borders or twist edging at both ends
Sisal carpet runners
Raw, rustic, strong - qualities Fraster sisal runners are well-known for.
Sisal is an agave that is cultivated in estates in East Africa
and it produces long strong fibres.
The fibres are processed to make a shiny yarn with highly superior light fastness.
Sisal is naturally antistatic and antibacterial.
It is pleasant in a locale because it absorbs and releases
moisture dependent on ambient conditions and it is easy to maintain.
Sisal contains natural substances that repel dust.
Fraster sisal runners are available in woven widths of
67 cm - 90 cm - 120 cm - 160 cm - 200 cm and must therefore
have end-borders or twist edging at both ends
Sisal carpet runners
Raw, rustic, strong - qualities Fraster sisal runners are well-known for.
Sisal is an agave that is cultivated in estates in East Africa
and it produces long strong fibres.
The fibres are processed to make a shiny yarn with highly superior light fastness.
Sisal is naturally antistatic and antibacterial.
It is pleasant in a locale because it absorbs and releases
moisture dependent on ambient conditions and it is easy to maintain.
Sisal contains natural substances that repel dust.
Fraster sisal runners are available in woven widths of
67 cm - 90 cm - 120 cm - 160 cm - 200 cm and must therefore
have end-borders or twist edging at both ends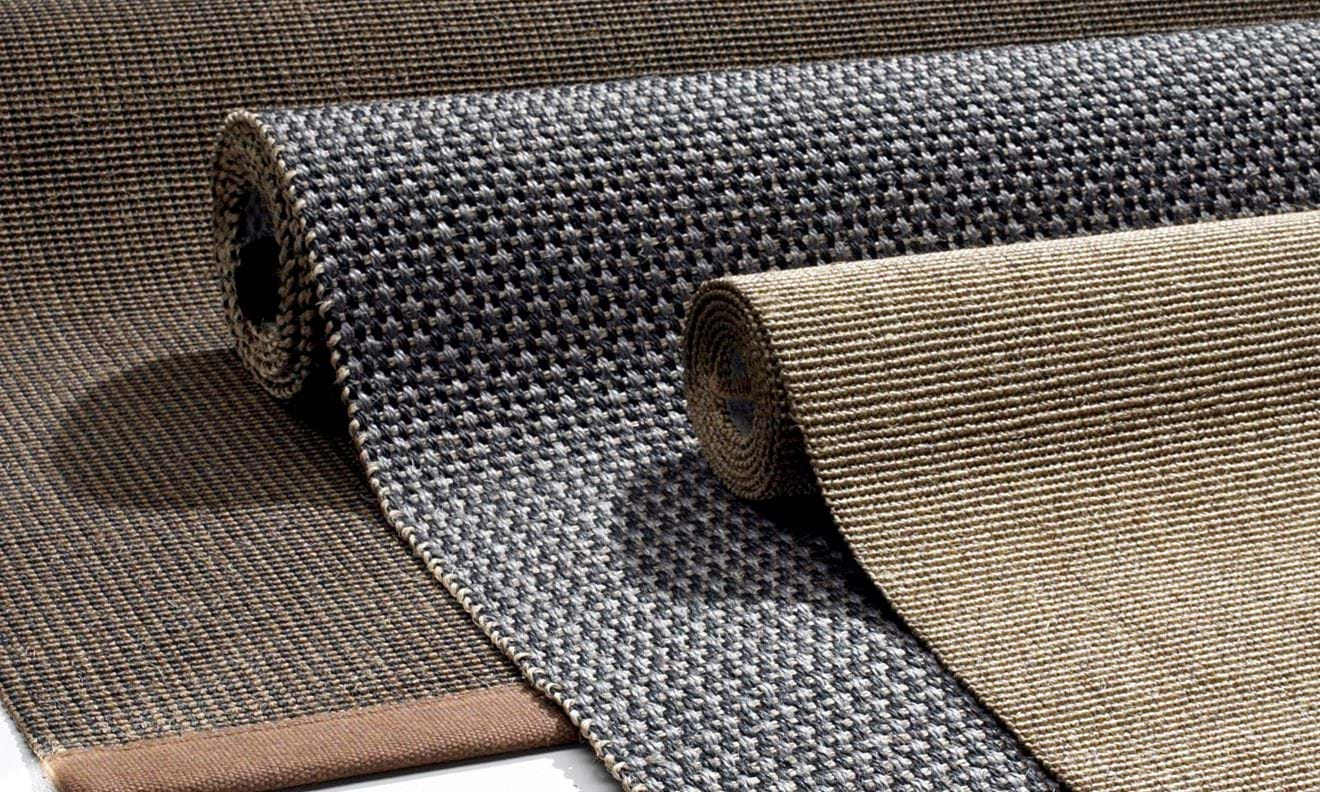 Carpet runner collection
Fraster runner collection consist
of a number of dessins in sisal, wool and synthetic
in width from 60 to 200 cm
Edging of the runner
See all the posibilities for edging a carpet runner.
For a special width we make a welding in the runner..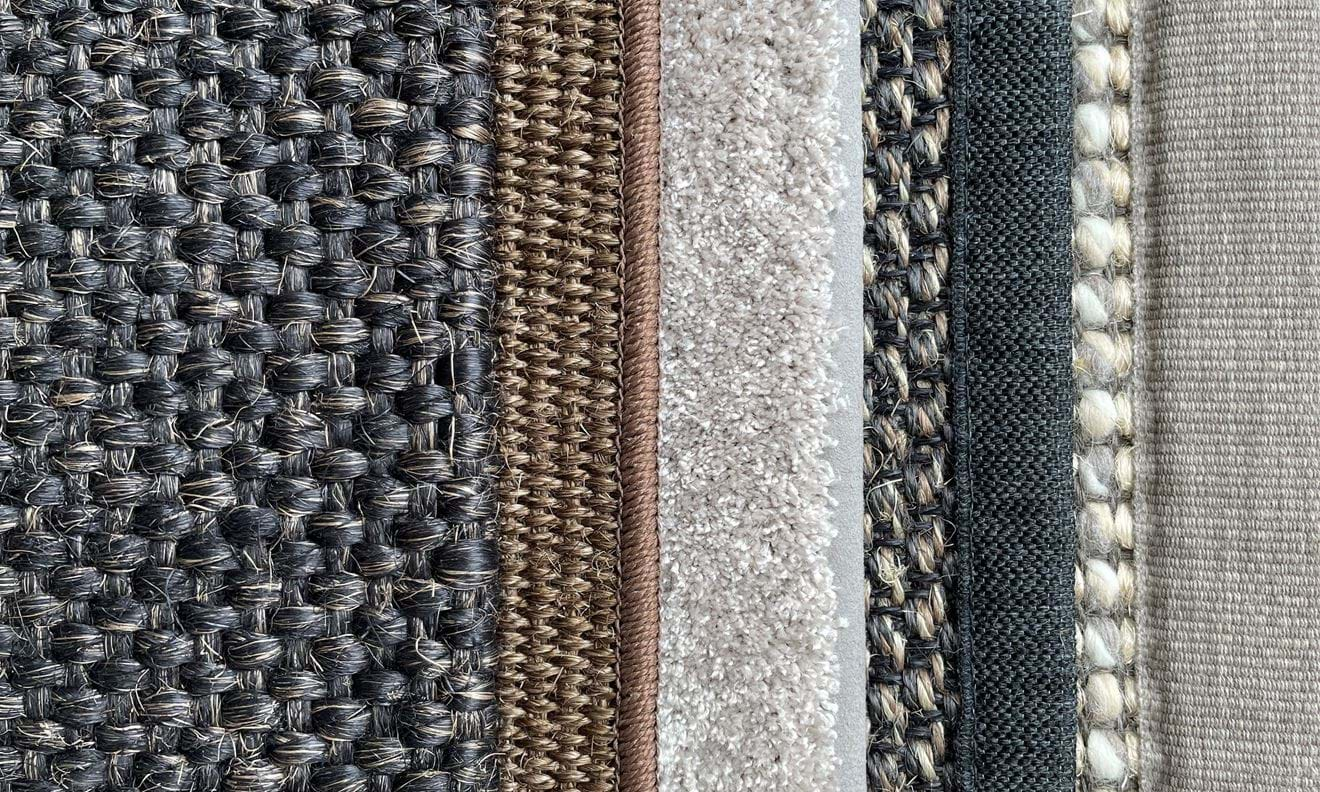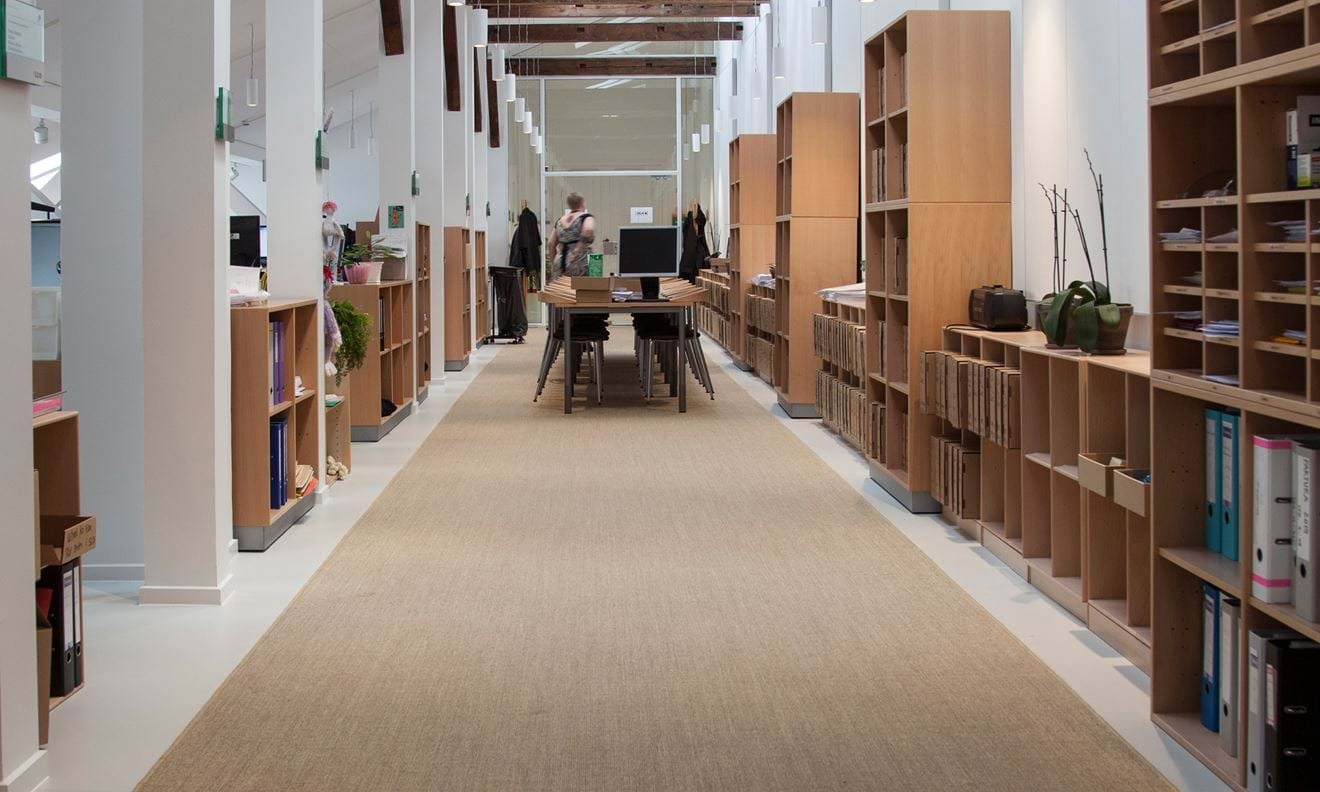 Inspirerende decor with carpet runners.
Find inspiration for decor with runners.
See the many cases where sisal runners are
used in the decor.
Stair runners
A nice carpet solution on stairs are runners in sisal or wool.
The runner protects the stairs from wear and tear.
A non-slip surface to prevent fall accidents.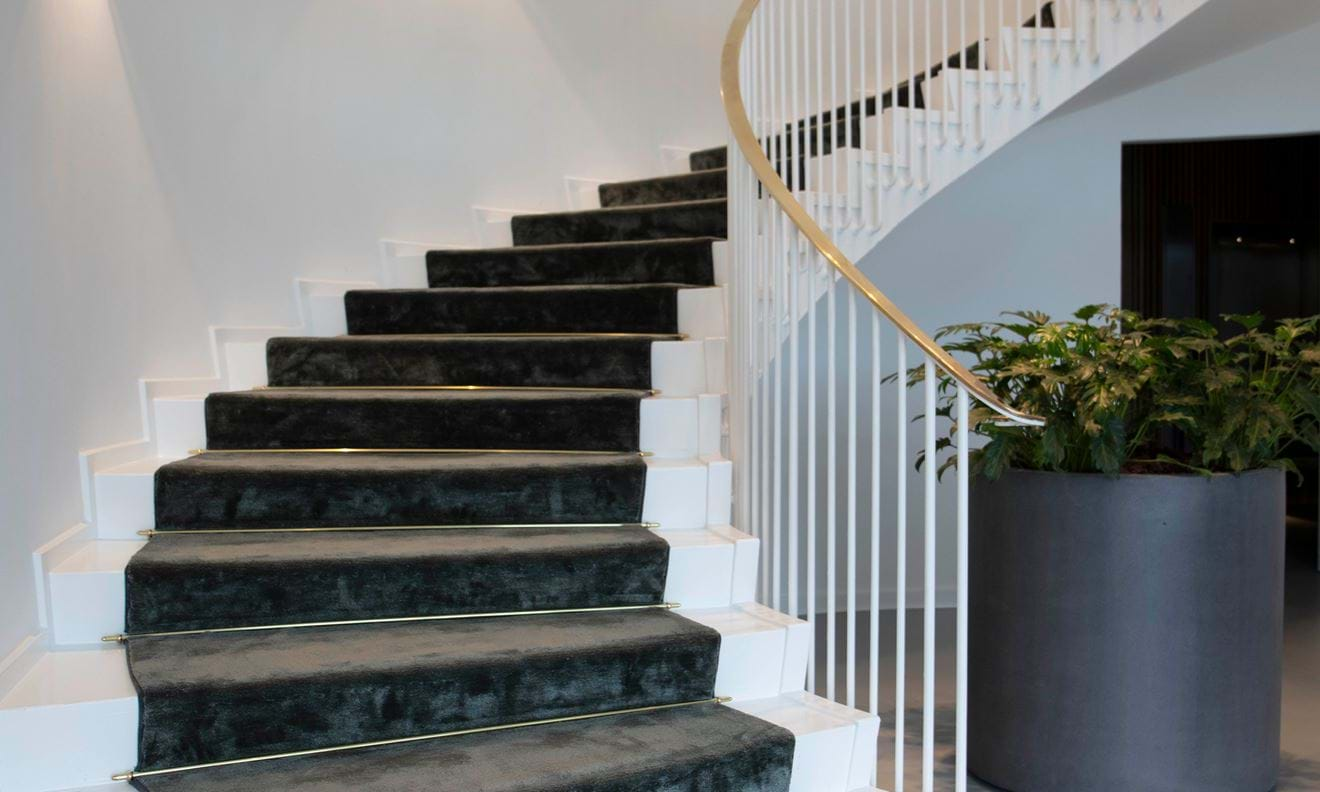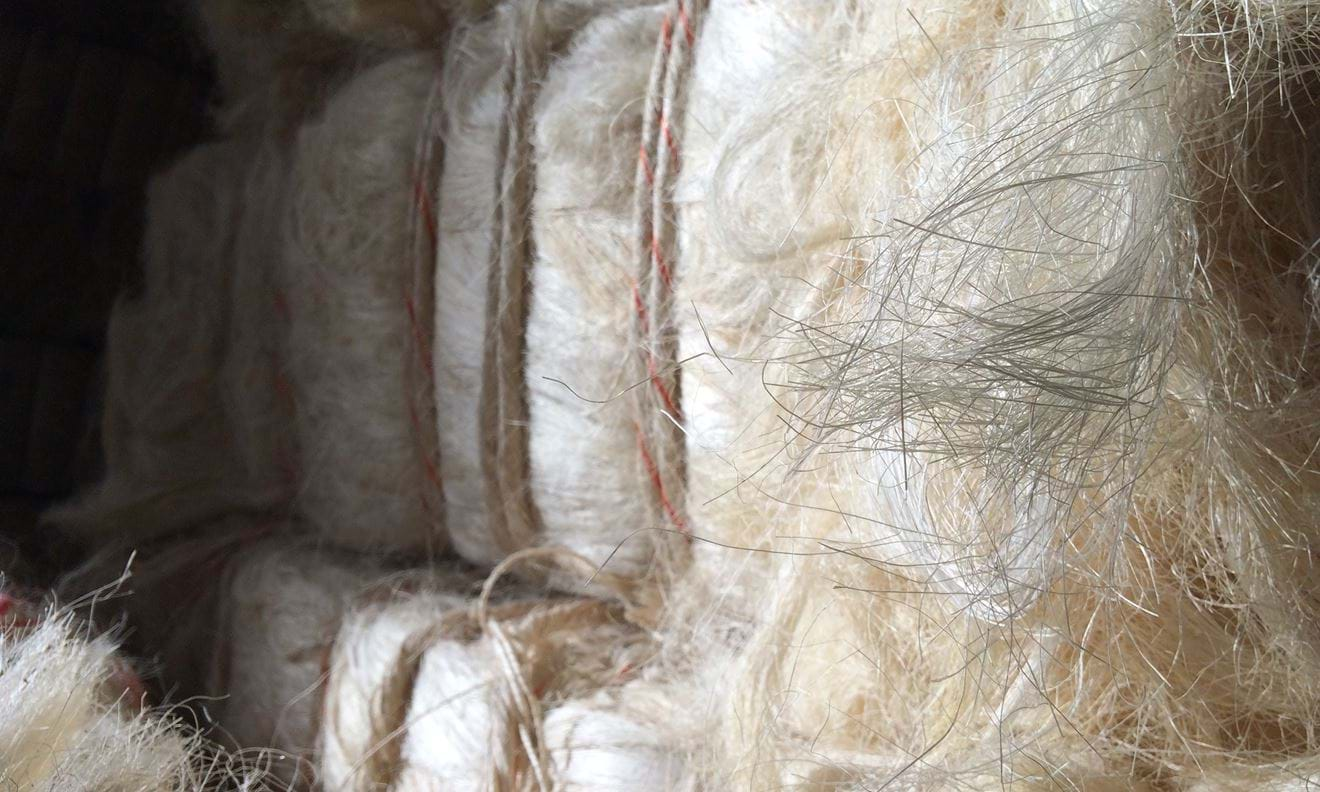 Production of sisal
The sisal fiber from the agave Sisalana
is the base for at strong and beautiful sisal runner.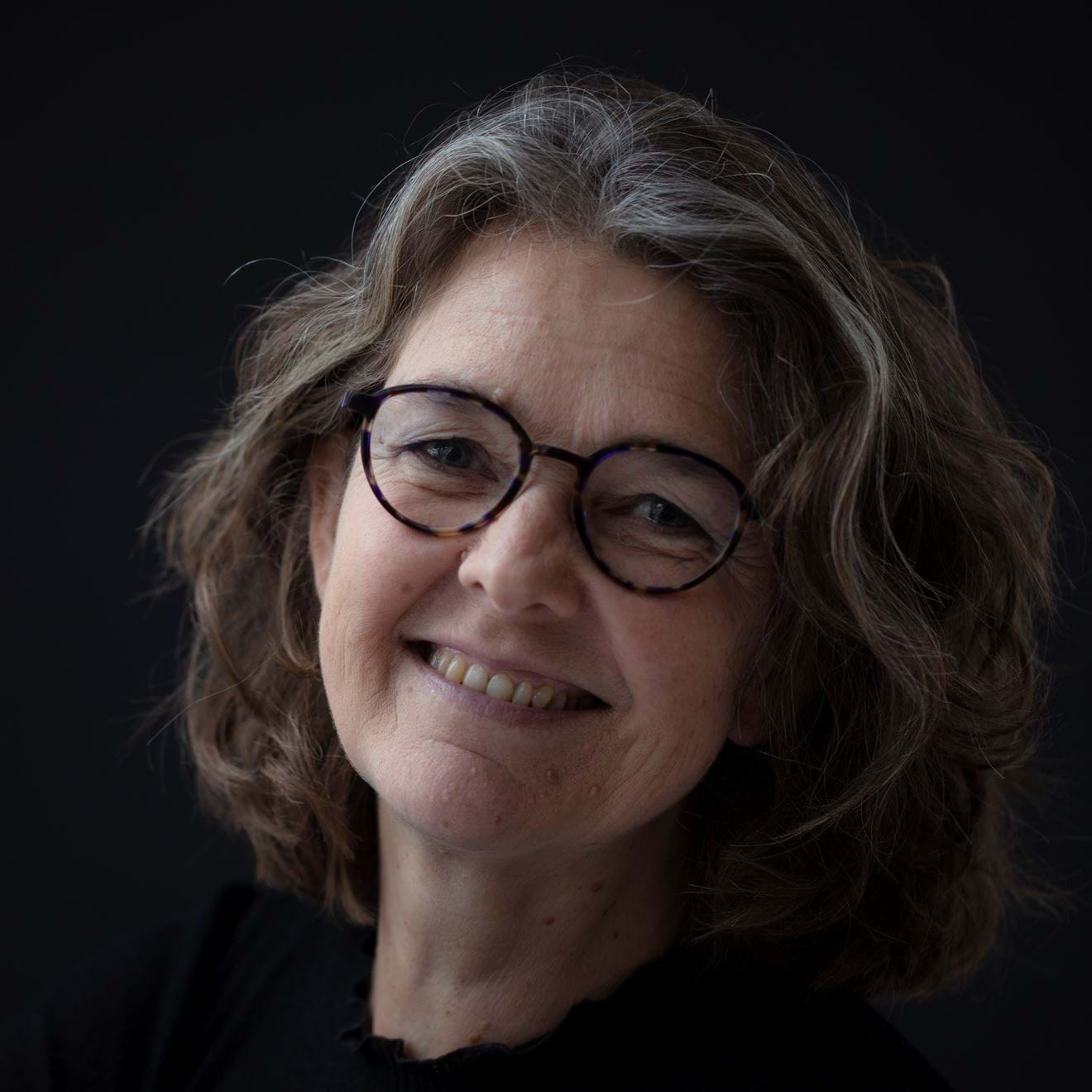 At Fraster, we have tried most things with felt. We therefore have extensive experience with the material and know how to solve the challenges that may arise during an interior design project.
You are always welcome to contact our design manager Trine Neve if you want qualified sparring on design, functional or product technical issues.
Need a sample?
We are happy to supply samples of our different felt types and colors.
We would like to hear from you, call +45 87 88 22 44